Flex-on - Hunter Stirrups
By Flex-On | Product Code: AE660210
Flexon Hunter Stirrups
Free UK & Channel Isles Delivery when you spend over £75
£229.96
£275.95

inc. VAT at 20%
US$289.75
US$347.70

inc. VAT at 20%
Footrest
Please select a elastomer
In Stock - or available for ordering.
Flexon Hunter Stirrups:
Always concerned with the comfort and preservation of the riders joints. the Flexon Hunter Stirrups destingish itself by a sober design along with elegance and discression.
The Flexon Hunter Stirrups have a refined design and while maintaining all techical aspects they are both solid and light.
Available with Inclined and Flat Footrest and Grip and Ultra Grip rubber base.
The footrest comes in 4 different variations Incline or Flat with either Grip or Ultra Grip.
The Ultra Grip has metal spikes inserted into the rubber base for added grip.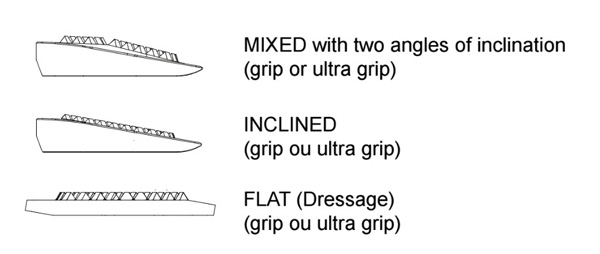 The Elastomer is the shock absorbtion element of the Flexon Stirrups and is placed below the Footrest.
The Elastomer for the Flexon Green Composite Stirrups is in medium hardness and comes in 6 different colours.
Standard stickers are black with on in the same colour as the elastomer.
International Customers
The USD price above is for indication only – we are charging in GBP (British Pounds) and your card company will convert to your currency at their prevailing rate. Prices do not include shipping or any taxes and duties which may be payable.
Cart Value Discount
Spend £450 on our products and get 5% discount or spend £950 on our products and get 10% discount. The qualifying value is excl. VAT (if applicable) and shipping - and excl. Special Offers, Stock Clearance and FEI Jump Cups items.
Delivery
For UK delivery small items cost from £1.95 for Royal Mail First Class service, to £6 for Parcelforce tracked service. Larger items up to 25 kg cost £6 for Parcelforce tracked service. For overseas deliveries this is calculated at the checkout and depends on your location, size / weight of the parcel and your preferred service.