Amira® Equi Ltd
Amira® Equi Ltd was founded in 2001 by Ib Ravn-Aagaard who felt that there was a need for a company specializing in high quality products for the equestrian market at an affordable price.
The company started retailing at shows up and down the United Kingdom but is today primarily e-commerce and is shipping equestrian products on a world wide basis.
The philosophy of Amira® Equi is to provide: the highest quality of products, at affordable prices and optimum customer services & satisfaction.
Ib Ravn-Aagaard
Founder and Managing Director/CEO.
Ib is Danish and an accountant by profession. He has a Post-graduate Degree in Management Studies and has been FD/FC for numerous international companies before founding Amira® Equi in 2001.
Eventing has been a life long passion for Ib and for a number of years he competed on an international level. However, he has now hung up his boots, in exchange for his golf clubs (to the great relief of the Company Secretary).
Angie Ravn-Aagaard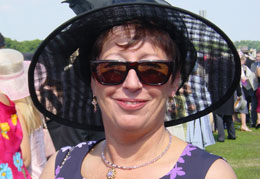 Company Secretary and HR Manager.
Angie joined Amira® Equi in 2001. She has a background in HR and is Fellow of the Institute of Pensions Management.
The picture is showing Angie ready for the races to commence at the Ladies Day at Royal Ascot.
Kathryn Langley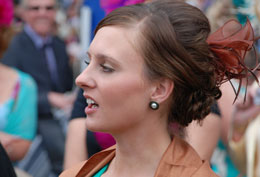 Operations Manager.
Kathryn joined Amira® Equi in 2007 and is a graduate from the University of De Montford. She is an experienced rider and actively competes in dressage, show jumping and eventing. Kathryn is responsible for our Customer Services Department and logistics.
The picture is showing Kathryn waiting for that horse to cross the line at the Ladies Day at Royal Ascot.
Hattie, Millie, Winston & Pepsi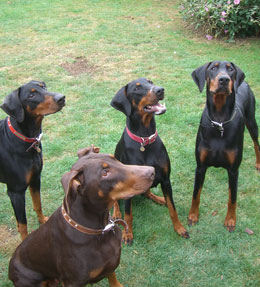 Security
Unfortunately, Hattie (in the forground) who was Head of Security, left us for the Great Kennels Above on 1st May 2011 and will be sadly missed. Millie joined her mother on 19th October 2015
Why did they leave us behind when they went to Royal Ascot?
Rafa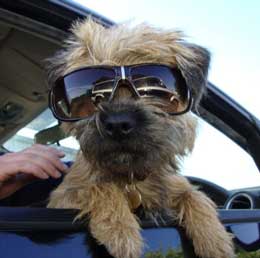 Security Trainee
Recently joined the team and has already applied for the position of Head of Security. However, he is only working part-time and the position must go to a full-time member of staff (Millie is the favoured applicant (to Rafa's displeasure)).
The Queen has declined his invite at Royal Ascot!