Comfort and Security with Flex-on Safe-on Stirrups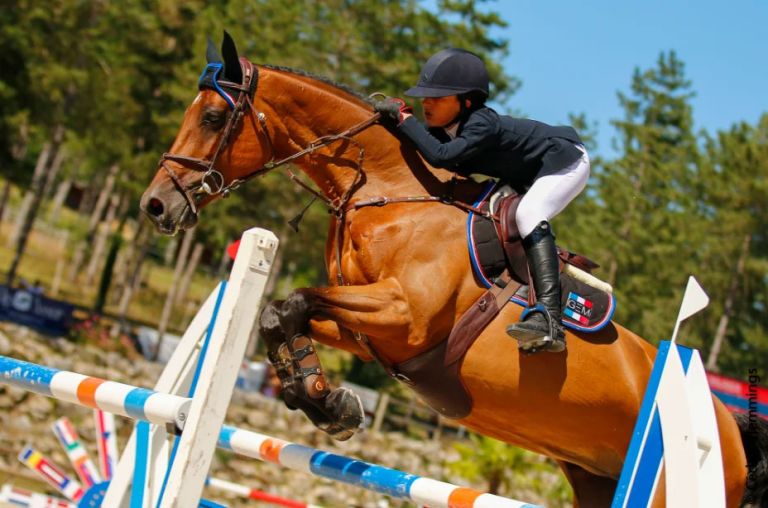 By Ib Ravn-Aagaard | Published on 18th November 2022
The Flex-on Safe-on stirrups combine comfort, performance and safety.
They provide technical performance in terms of shock absorption and ergonomics.
The single-branch spring steel frame design will increase the comfort of riders. Notwithstanding, its releasable arm will reduce the risk of injury by setting the foot free in the event of a fall.
Please note that the rider must be over 40 kg to enable the trigger of the mechanism. The arm can then be reset manually.
A selection of colours is available for each component from which you can choose to create your own personalised stirrups:
Frames: 11 different colours
Footbeds: 3 different colours
Shock absorbers: 17 different colours
Arms: 17 different colours
Magnet stickers: 150 designs
The footrest comes in 2 different shapes: inclined or flat and for which you can select 2 different treads: Grip or Ultra-Grip.

Flex-on Safe-on Stirrups Features:
Safe-on stirrup weight: 1kg
Frame: spring steel, single-branch which creates extra comfort.
Hot-forged and treated to prevent oxidation and increase strength and longevity.
Over moulded with an environmentally-sourced polyamide material.
Safety :
Outer branches open
Releases the foot when the rider's weight acts against it.
Minimum weight of 40 Kg is required to trigger the release.
Interchangeable kits:
Footbed inserts: standard grip or ultra-grip
Coloured arms
Magnetic stickers
Footbed inclined, flat or endurance
Stirrup leather: Offset and skewed slot to encourage optimum leg position, thus improving the posture of the rider.
The stirrups are priced at around £191.63 (+ VAT if applicable).

Go Back