Flex-on - Green Composite Stirrups - Limited Edition- As stirrup Black Incline - Ultra Grip Teal Blue 130mm (5 1/8 inches)
By Flex-On | Product Code: AE660320
Flexon Green Composite Stirrups Limited Edition
Free UK & Channel Isles Delivery when you spend over £75
£145.79
£174.95

inc. VAT at 20%
US$183.70
US$220.44

inc. VAT at 20%
3 in stock.
Flexon Green Composit Stirrups Limited Edition:
The Flexon Green Composite Stirrups are the perfect choice for all riders combining comfort performance and style! This innovative design is manufactured with a singlepiece steel core and coated with an organically sourced polyamide material and integrates the shockabsorbing flexon system. This structure protects against the risk of breakages.
Inclined treads enhance the naturals 'heels down' position providing increased stability and perfect positioning of the leg while the Ultra Grip footbed is made from moulded POM with crimped pins made of hardened steel.
These stirrups are an EXCLUSIVE LIMITED EDITION in colours Teal Blue Old Rose & Olive Green.
The footrest comes in Incline Ultra Grip.
The Ultra Grip has metal spikes inserted into the rubber base for added grip.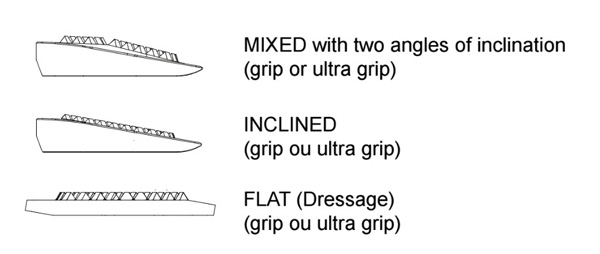 Standard stickers are same as stirrups.
The stirrups can be personalised through the purchase of Magneric Stickers in a variety of designs.
International Customers
The USD price above is for indication only – we are charging in GBP (British Pounds) and your card company will convert to your currency at their prevailing rate. Prices do not include shipping or any taxes and duties which may be payable.
Cart Value Discount
Spend £450 on our products and get 5% discount or spend £950 on our products and get 10% discount. The qualifying value is excl. VAT (if applicable) and shipping - and excl. Special Offers, Stock Clearance and FEI Jump Cups items.
Delivery
For UK delivery small items cost from £1.95 for Royal Mail First Class service, to £6 for Parcelforce tracked service. Larger items up to 25 kg cost £6 for Parcelforce tracked service. For overseas deliveries this is calculated at the checkout and depends on your location, size / weight of the parcel and your preferred service.